Mickey's Midtown Revival...
It's hard to believe but I signed off on Mickey's Midtown in 2017. Brian Egan and I were officially business partners, we were working with Tamara Day on her new TV show 'Bargain Mansions' which launched on the DIY Network in 2017, and featuring her homes on the site along with other interesting tidbits about Kansas City and it's neighborhoods.
Fast forward to 2021...I finally left my beautiful Hyde Park neighborhood and moved across the river to Strawberry Hill where I bought and renovated a small house for me and my dog Roscoe. COVID dealt us a big blow last year, but we're slowly getting back on our feet. The insane real estate market earlier this year has slowed down, but there's still a lack of inventory.
LIVINKC.com is a platform where you can now find 'Mickey's Midtown Kansas City.' I will be featuring my NEW neighborhood discoveries, restaurants, and things to do and see all within the Kansas City area.
My New Neighborhood
I moved to Strawberry Hill late last year and was not familiar with the area at all. I have sold real estate for 17 years, but not much in Wyandotte County and nothing in Kansas City Kansas proper...so what a surprise this has been.
Strawberry Hill sits right across the river from Downtown Kansas City and is a 3 minute drive across the interstate. There is a mix of residential housing, business, restaurants, bars, and a lot of churches. I pulled the next article about Strawberry Hill from their
Neighborhood Association
website.
Be sure and check it out! There's a lot of information for such a small neighborhood. Brian and I are planning a pub crawl in early November starting at my house and walking the neighborhood to different bars...so we'll keep you posted.
Enjoy the articles about Strawberry Hill and come take a look, it's worth the drive!
History of Strawberry Hill
Strawberry Hill Neighborhood Association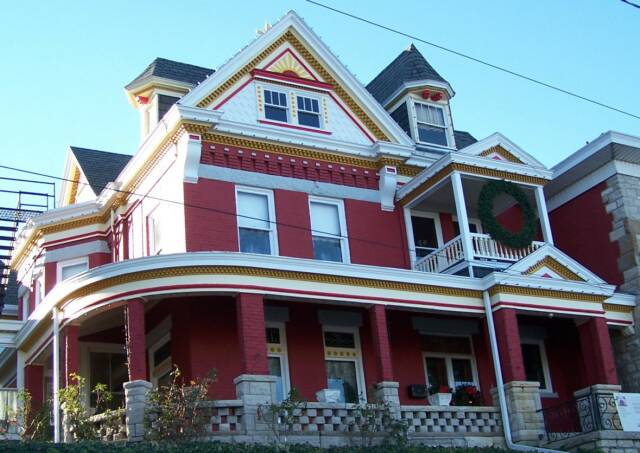 "Situated in the heart of downtown Kansas City, Kansas, Strawberry Hill is a Slavic American community with a rich and unique history. It is one of overcoming obstacles and pulling together as a community to thrive and carve out a new home in the Heartland.
During the late 1800's, immigrants from Eastern Europe, a large number of them from Croatia, settled along the riverfront in an area known as "The Patch." Most of these residents worked in the meat packing industry connected with the livestock exchange.
In 1904, a great flood destroyed many of these homes, forcing residents to move uphill from the river. Many of these immigrant families were forced to build their homes from materials salvaged and recycled from the homes destroyed in the flood and could only afford a narrow parcel of land, giving rise to the modest sized homes in close proximity to each other that dominate Strawberry Hill's streets and avenues. The wild strawberry vines that covered the hillside gave the new community its name.
Over time, many families chose to grow their homes as their savings and income allowed. Some of the elaborate or stately Victorian homes in Strawberry Hill began as single story homes, or even shot-gun houses, while some of these modest houses have been preserved and retain their cottage size and style. The original paver sidewalks connect the turn-of-the-century folk houses, many of which retain their turned spindle work, stained glass windows, and, above all, their welcoming front porches.
Tragically, in 1918 the Spanish Flu arrived on The Hill. The tightly packed neighborhood exacerbated the spread of the deadly diseased which killed many adults in their 20's and 30's, leaving behind many orphans and widowed single parents. In 1919, St. John the Baptist Catholic Church purchased the Cruise-Scroggs home on 4th Street and opened an orphanage to help the orphaned children. It continued to operate as an orphanage until 1988, after which it became today's museum and cultural center.
In 1957, 219 homes were destroyed to make way for the I-70 bridge. 1st street, 2nd street, 3rd street, and parts of 4th street were destroyed as well as the sections of neighborhood avenues that intersected these streets. Members of our association witnessed the destruction of their childhood homes and lost a portion of their heritage for the sake of the viaduct that connects Kansas City, Kansas to Kansas City, Missouri. St. John's Park was created in the process of the construction and features a spectacular view of the Kansas City, Missouri skyline.
As recently as 2016, pedestrian trails have been improved as a part of the Riverfront Heritage Trail. This system of trails and pedestrian bridges now allows residents to travel by bike or on foot from Strawberry Hill to Kansas City, Missouri or the nearby Kaw Point Park, among other destinations realized by the extensive network of sidewalks and trails. The pedestrian bridge beneath I-70 near 3rd and Armstrong stretches across the river and features sculptures by a local artist.
The unique history of Strawberry Hill is one of perseverance, hard work, and surviving tragedies as a community. Whether natural disasters, epidemics, economic hardships, or certain destruction in the name of progress...our people have pulled together and weathered the hardest of circumstances. We have built a vibrant and beautiful community from the rubble and continue to thrive as an organized neighborhood that advocates for the preservation of our historic homes and the safety and well being of all residents--regardless of race, gender, age, class, religion, sexual orientation, disability, or political preference."
Strawberry Hill Might Just Have The Best Collection Of Dive Bars In America
DAVID HUDNALL
(Featured in KansasCityMag.com / June 28, 2021)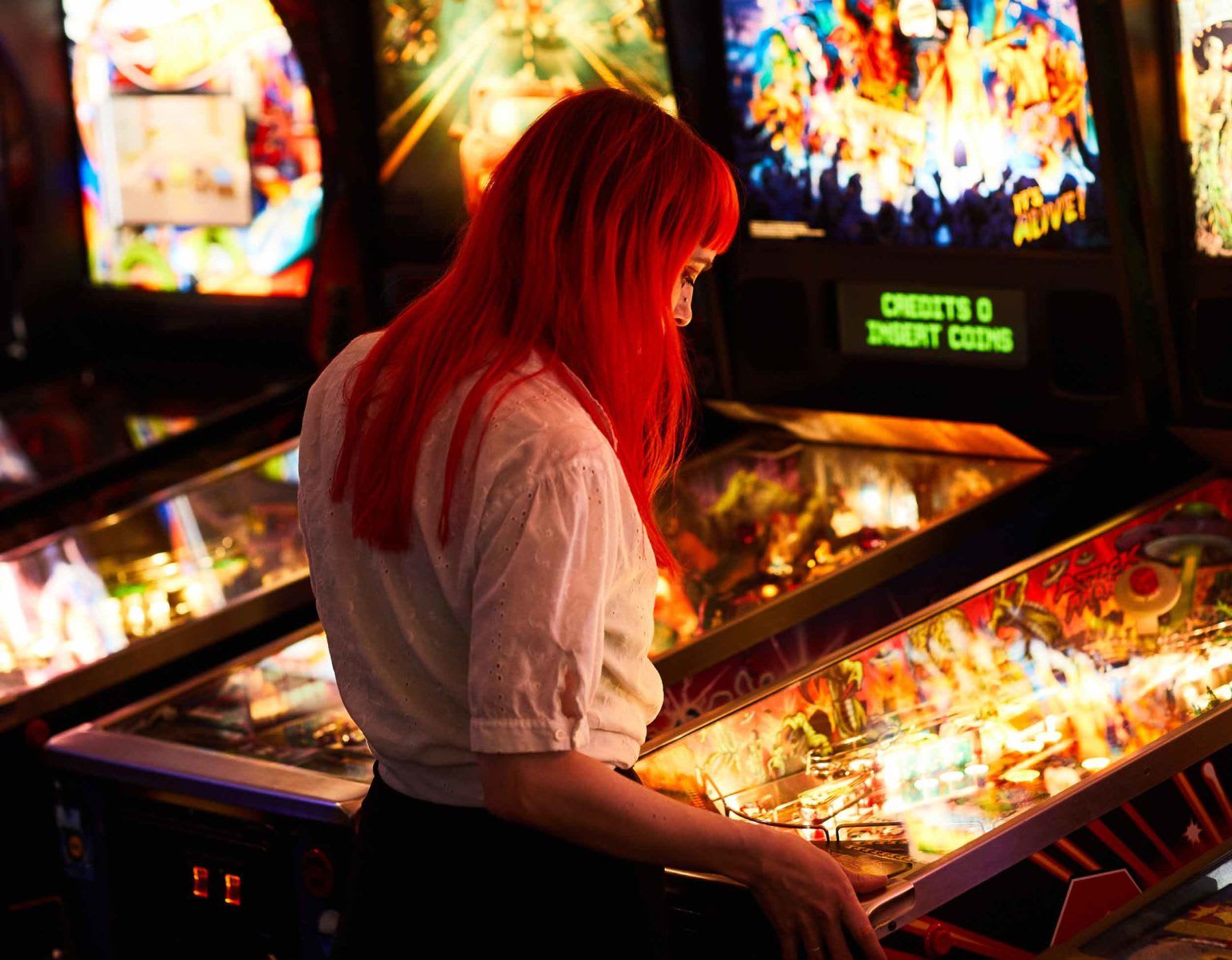 The best dive bars in Kansas City—really, the best dive bars in the lower Midwest, and maybe the country—are quietly clustered in a historically Croatian enclave of Kansas City, Kansas, called Strawberry Hill. They are the best not because of their convivial atmosphere, or their thoughtful selection of beers and spirits, or their charming regulars, or some other measure of what one might think of as a "good time." They are the best because they are portals to an era that no longer exists in American society. In fact, to call them dives is not quite right. They are more like neighborhood museums that happen to serve Fireball shots.
If you think I'm about to divulge all the tavern secrets I've stockpiled in my many years of knocking around Wyandotte County, you're crazy. That sacred knowledge must be earned, round by round. I don't mind sharing a few pointers, though.
As I say, the best bars are found in Strawberry Hill, but wander up into the hills south of the Kansas River into a neighborhood called Argentine and you'll find a friendly little joint called the Coach Lite Club(2103 S. 34th St.). It's a former Sinclair gas station that was converted into a bar sometime in the 1960s—or so Mike Damron, who owns the place with his wife, Stacy, told me. Coach Lite (incredibly, it does not, and never has, shared any affiliation with Coach Club, located just a few miles away in Armourdale) has a horseshoe bar, a shuffleboard table and a little nook in back where you can make some money playing the machines. It's cash-only, and bring a little extra: The Damrons' daughter raises chickens, and if you stop by on the right day, you might be able to leave with some farm-fresh eggs.
Also not technically in Strawberry Hill is Johnnie's on Seventh (55 S. Seventh St.), though it's pretty darn close. The bar is named after Johnnie Baska, who founded it in 1934. Since 2010, it's been run by an extremely tall, extremely gregarious gentleman named Chris O'Connor who, as the brother of a woman who married the grandson of Johnnie Baska, has a reasonable claim of legitimacy on the place. Look down and you're standing atop old black-and-white checkerboard tile; look up and the ceiling's all black-and-white framed photos of famous men. Drink an Irish whiskey or two at the bar, or shoot a game of pool in the side room and it'll come to you: All those men on the ceiling are named John.
Years ago, a guy by the name of Foots used to run illegal card games out of the back room at Sammy's Tavern (222 N. Sixth St.), a low-ceilinged Strawberry Hill corner bar. Most of the judges, politicians and other local muckety-mucks who participated are long dead, but Sammy's pays tribute to the legacy with a couple of poker paintings and a hard-to-miss "We don't want nobody nobody sent" attitude toward interlopers. The building in which Sammy's sits is owned by Joni Bocelewatz, who also owns Fat Matt's Vortex (411 N. Sixth St.) just a couple of blocks north. Bocelewatz bought the place in 2004; up to that point, it was unofficially known as a whites-only club. She desegregated the bar and played up the less problematic parts of the building's history, namely the fact that there's a crematorium in the basement dating back to its days as Stein Funeral Home. (You're unlikely to get a peek of the crematorium: Bocelewatz rents out the basement to the Iron Order Motorcycle Club.) Hang around Fat Matt's and you'll hear talk of spirits both ethereal and literal—shots of "Grog," a mystery concoction, go for three dollars.
Speaking of prices, at Breit's Stein and Deli (412 N. Fifth St.), a pint of Guinness is four dollars and the popular Reuben sandwich is $5.45 (including chips!). The bar, formerly a pool hall called Stanko's, sat dormant for thirty-two years until 2002, when a 1974 graduate of Bishop Ward High School named Bob Breitenstein decided he wanted to open up a neighborhood joint on "the Hill." These days, it attracts an older crowd of city employees, Ward graduates and Breitenstein family members ("It's a pretty big family," Bob told me).
Not everything is Old World in Strawberry Hill. Danny Dumovich is a former Breit's bartender who is now one of the owners of Chicago's (534 Central Ave.), which could be thought of as a kind of descendant of Breit's: sportsy, lots of millennial-aged Ward grads and BPU employees, but not quite the same time-capsule feel (a Jimi Hendrix painting on the wall, a popular beer-pong tournament held every February). Owner Artie Scholes keeps a smart selection of craft beer and pinball machines at 403 Club (614 Reynolds Ave.), just north down the hill from Chicago's.
The building at 204 Orchard was once home to View on the Hill, one of the metro's oldest gay bars. It closed in 2014, and a few years later Mockingbird Lounge (204 Orchard St., KCK) debuted in the space, serving trendy Mezcals and Japanese whiskies and Pisco sours in coupe glasses. It is, without question, the nicest bar in KCK.
And at The Easy Inn (322 N. Sixth St.), the newest arrival in the area, you'll find Edison bulbs dangling above picnic tables on the back patio, retro garage-rock dudes in tank tops and tattoos covering arms that definitely do not belong to sailors or military veterans. It is—there is no other way to put it—a hipster bar. It's a pretty good one, though. And, anyway, nothing gold ever stays.