We're rolling into spring and I can't wait! Thank you to everyone who came out to Strawberry Hill for our Pub Crawl in the fall, we had such a great time. We will probably do that again, and this time we're thinking sometime early-summer in the Crossroads. It would be fun to ride the streetcar through downtown and sample some of the new bars that have popped up over the past few years.
For the newsletter this month, I am revisiting a post I did back in 2013 featuring the historic neighborhood block of Janssen Place. I think Janssen Place is one of Kansas City's most beautiful streets. We sold a fabulous home last fall on Janssen, and hope to have another one coming this spring that has never been on the market. We'll keep you posted, and if you're looking for somewhere to explore this spring... check out Janssen Place!
KC's HISTORIC JANSSEN PLACE
--Mickey Coulter (Mickey's Midtown Kansas City 2013)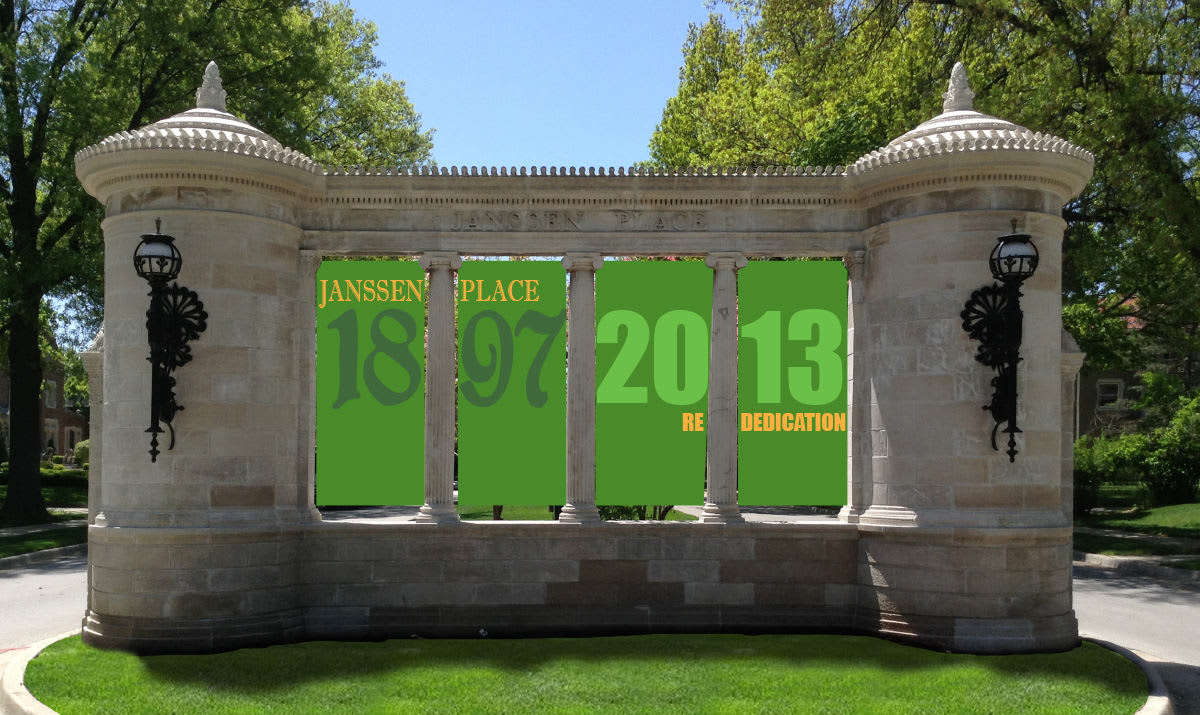 For the first time in its 116-year history, the neo-classical entrance to Janssen Place was fully restored in 2013 to its original splendor.
The Janssen Place limestone entrance, built in 1897, is on both the National and Kansas City Registers of Historic Places, and was designed by a local architect, George Matthews.  Janssen Place was developed by Arthur Stilwell, founder of the Kansas City Southern Railway and local entrepreneur.  He chose to name the street after his financial backer for the railway, August Janssen, a Dutch capitalist.
There are 19 historic homes, many of mansion size, located on Janssen Place which is entered from 36th Street between Cherry & Kenwood Street. It is located in Central Hyde Park, which is part of the greater Hyde Park neighborhood (including South & North Hyde Park as well).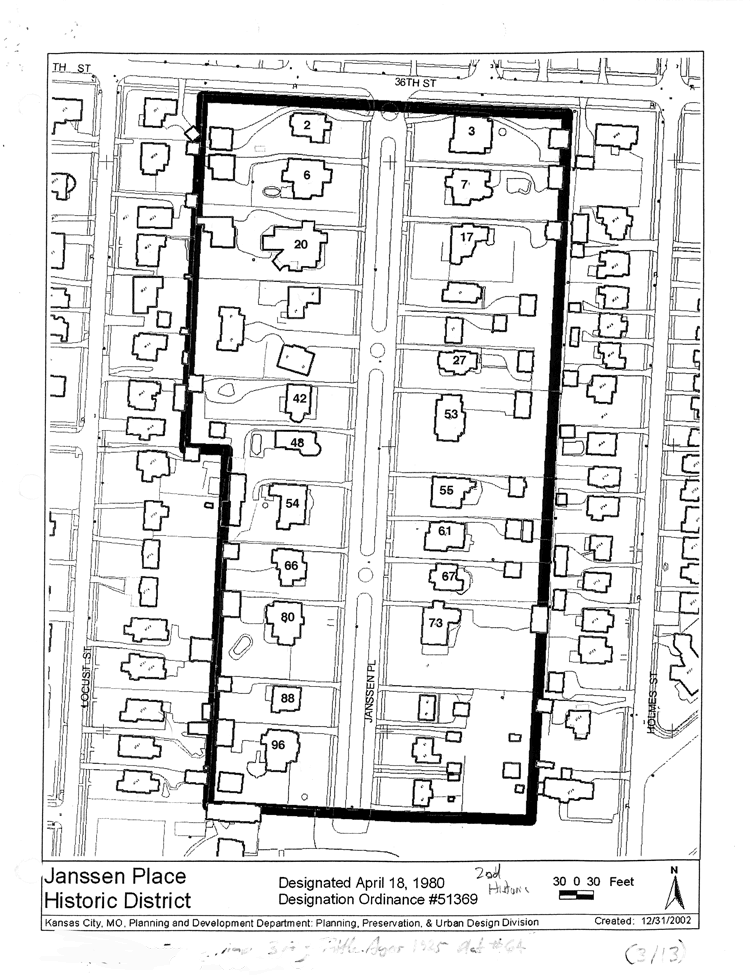 The Hyde Park neighborhood, in Midtown Kansas City, is located between the Country Club Plaza and Downtown, just minutes away from the Plaza, the Nelson & Kemper museums, Crown Center, the Crossroads Arts District and all the entertainment and cultural amenities the city has to offer. The neighborhood is located in the area from 31st Street south to 47th Street between Gillham Road and Troost. The area contains approximately 1,500 homes and many historic apartments buildings.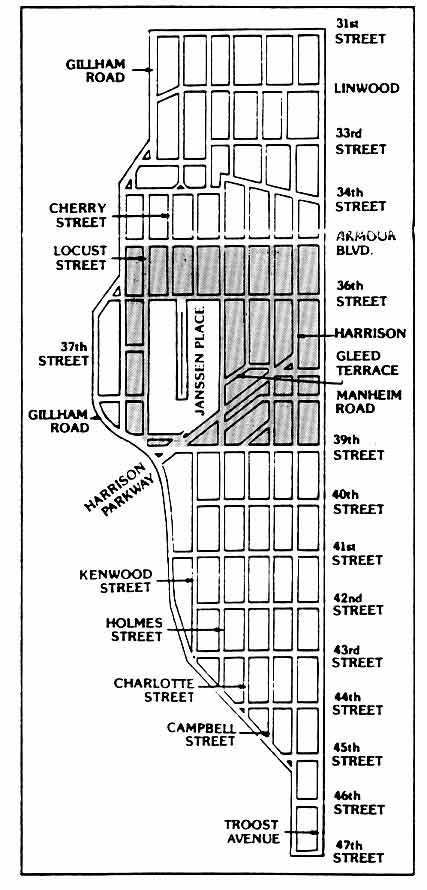 In the early years, Janssen Place was known as "lumberman's row" because of the numerous lumber or construction company owners included amongst the original owners.  Many of the homes suffered a marked decline after World War II, when they were converted into apartments and boarding houses.  However, beginning in the 1970's, a resurgence began lead by "urban pioneers" who moved to Janssen Place with a mission to restore the grand old homes back to their former glory as single family dwellings. 
From 1897 to 2001, Janssen Place was a private street.  At that time the homeowners partnered with the City of Kansas City, Missouri, to upgrade the street with new curbs, paved street and sidewalks as well as installing eleven vintage-style street lights on the center median.  Also, the gateway was widened to accommodate modern "horseless carriages."  Janssen Place is now a public street. 
Here are a few of the beautifully historic and architecturally varied homes that occupy the block.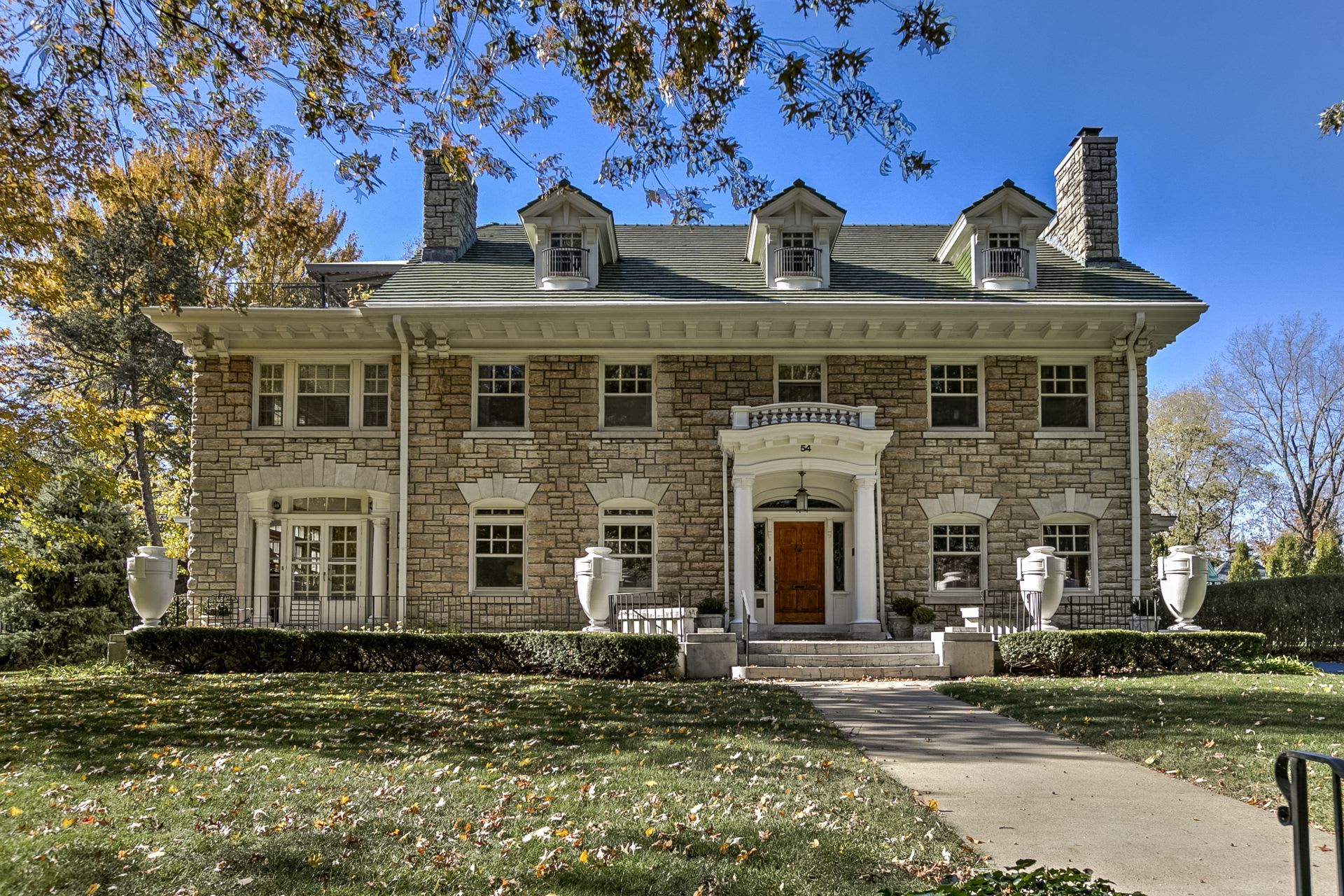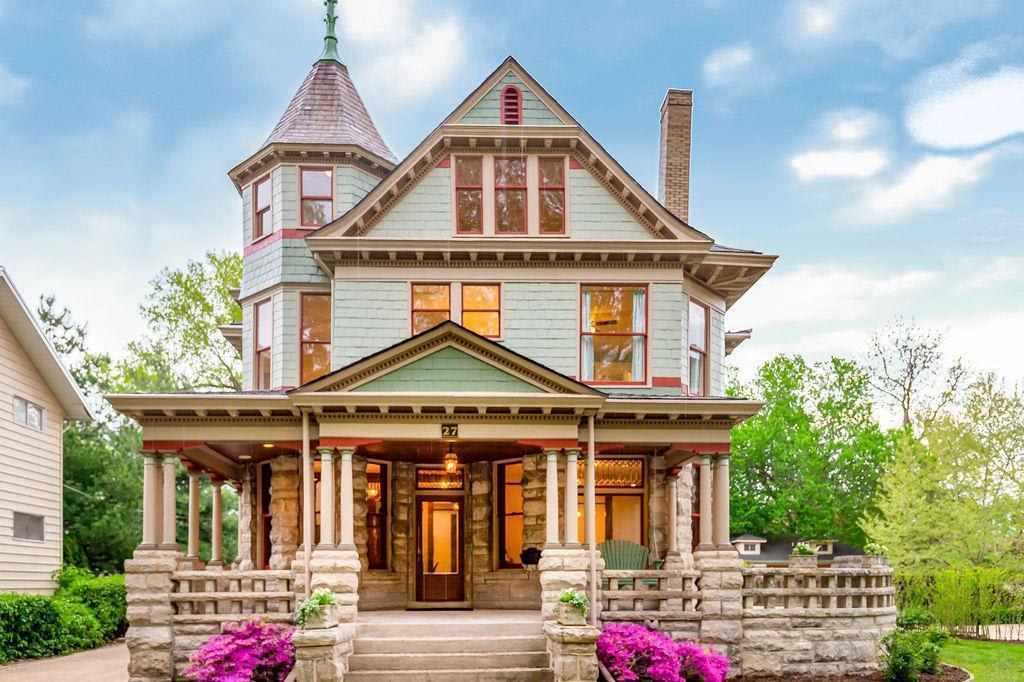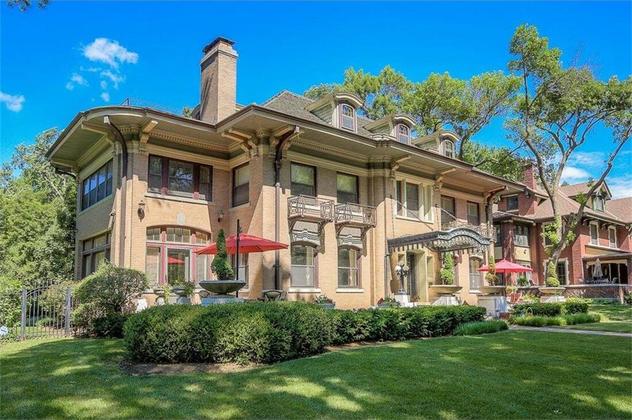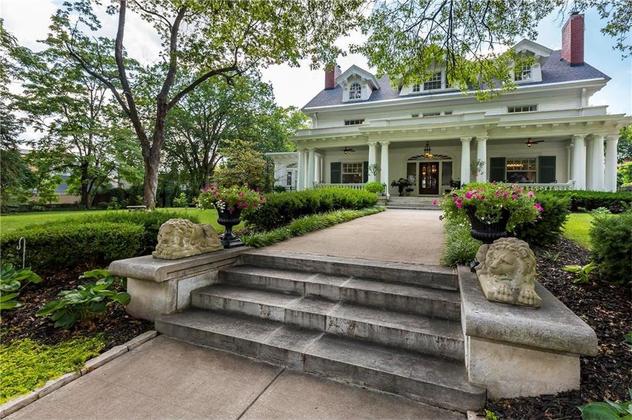 I think Janssen Place is one of the most beautiful streets in Kansas City and I had the pleasure of walking that block daily for years. Be sure to stop by and take a look at the historic gateway and take a stroll down beautiful Janssen Place. For more information on Janssen Place and the Hyde Park Neighborhood, visit the Hyde Park Neighborhood Association at:


​​​​​​​
​​​​​​​Or revisit the old blog, Mickey's Midtown, where I had many features on the neighborhood:

.